How to use
The starting view displays a distance to line calculation on the top and an adjustable timer on the bottom. When the timer completes, the view will be switched to the racing view. Switching between views manually can be done by pressing the "Switch View" button on the bottom left of the screen.
Start/Pre-Start View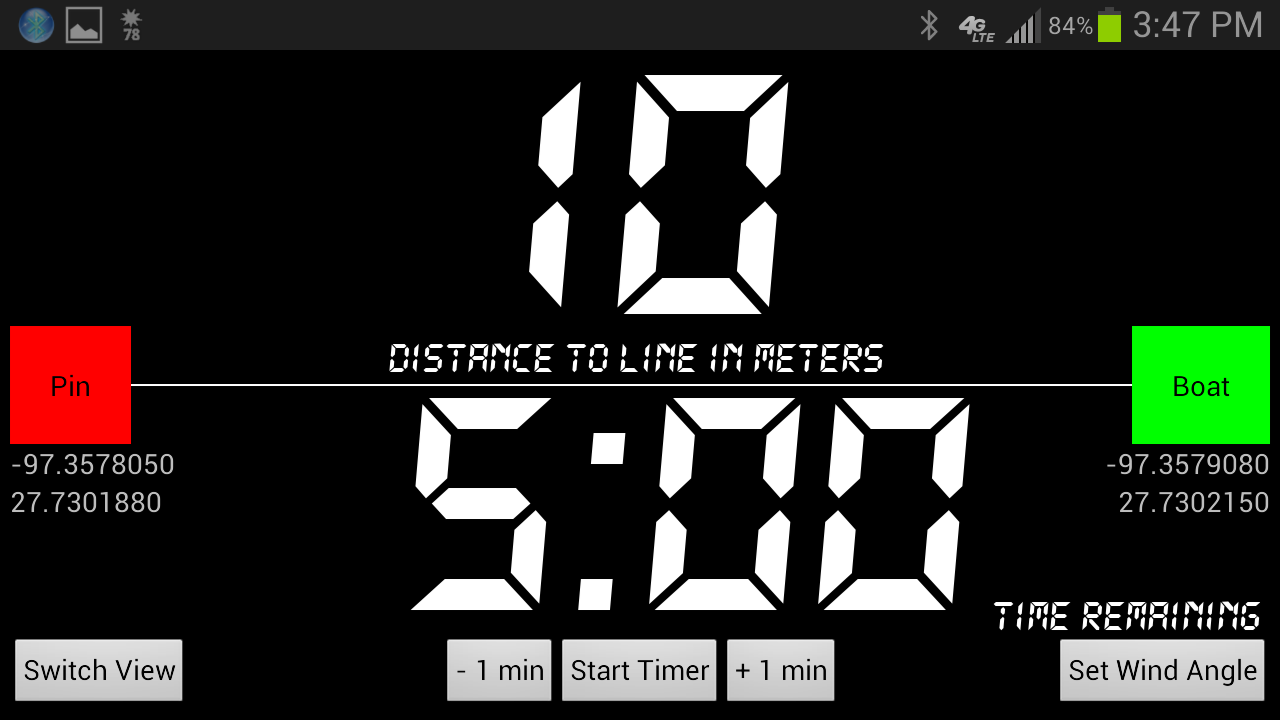 Once the race committee has set the starting line, sail by each end of the line and "ping" each location. To ping the starboard end of the line, press the green "Boat" button. To ping the port end of the line, press the red "Pin" button.
SailBot will now display (while in starting view) your distance to an infinite line extending through both ends of the line.
Because the distance calculation is based on an extension of an infinite line extending through both locations, you do not need to sail right up to the boat or pin to ping either side. You can simply ping the line from an extension of the line by lining up the flag on the committee boat with mark on the other end of the line and touching the boat or pin button (depending on which side you are on) at that time. This allows you to ping the line while staying out of the way of other fleets' starting sequences.